All
Bestseller
Promotion
Novelty
Our teachers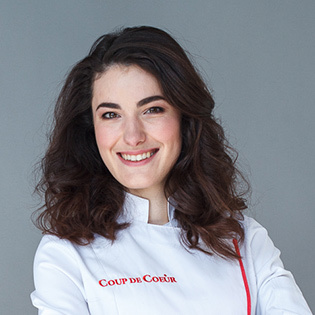 Ekaterina Kurbatova
Practicing pastry specialist. Finished course "Cakes and individual cakes" at the International School of Pastry Olivier Bajard (France). Attended classes by Nina Tarasova, Tatiana Verbitskaya, Patrick Casula, Quentin Bailly, Hans Ovando, Ekaterina Swarovskaya, Andrei Kanakin, Olga Van Jung and others.
Chef-instructor at the "Coup de Coeur Pastry Studio"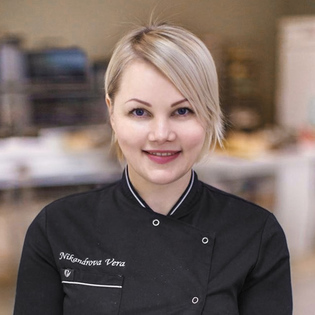 Vera Nikandrova
Degreed international consultant on Pastry Art. Attended classes by Maria Selyanina, Xavier Barriga, Yann Duch, Javier Guillen, Frank Haasnoot, Hans Ovando, Ekaterina Swarovskaya, Andrei Kanakin, Olga Van Jung.
What says our students
Замечательный шеф и татрталетка выше всех похвал
The lesson on "Pecan-Toffee tartlet" (Subtitles)
Урок по эклерам просто супер! Столько нюансов! Такие тонкости в рецепте и приготовлении в интернете нет. Эклеры супер вкусняшка! Спасибо за урок!
Pistachio-apricot eclairs
Интересный рецепт элитной плитки шоколада. Гости были в восторге от вкуса шоколада. Спасибо за классный урок!
Caramel chocolate and coffee flavor tablet
Instagram Coup de Coeur Online. Join us!